How-to Kitchenaid Repair Mississauga
The monthly coupon is here! and this time we offer $25 off on all appliance repair services.
to redeem the coupon just mention the code «star-fix» to one of our technicians.
This coupon applies to all repairs, but does not apply for service call fees.
Advantages of Our Appliance Repairs
Same-day repairs
We service all makes and models
Licensed, trained techs with years of experience
Complete warranty for jobs and parts
Most jobs are conducted in one go
Affordable pricing to fit any wallet
Book your appliance repair today!
Looking for "appliance service near me"? We are always on the phone to answer all your questions and solve your household appliance concerns. Our technicians are ready to start the repair process immediately as soon as you make an appointment.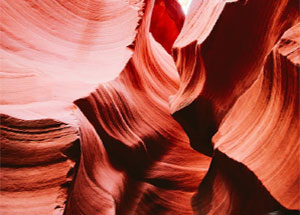 How-to Kitchenaid Repair Mississauga
Kitchenaid is a popular brand that provides a wide range of home appliances, including refrigerators, dishwashers, ovens, and mixers. However, like any other appliance, Kitchenaid appliances may break down or malfunction, causing inconvenience to the users. In such cases, Kitchenaid repair Mississauga services can help restore the appliances to their optimal working conditions.
Kitchenaid appliances are designed to last for a long time, but wear and tear, improper usage, or lack of maintenance can cause them to fail. Some common issues with Kitchenaid appliances include faulty motors, broken doors, faulty compressors, and worn-out seals. These issues can affect the performance of the appliances, increase energy consumption, and cause safety hazards.
When faced with any of these issues, it's best to seek professional Kitchenaid repair Mississauga services to avoid further damage to the appliances. A professional repair technician has the skills, knowledge, and tools required to diagnose and repair Kitchenaid appliances efficiently. They can also provide advice on how to properly maintain the appliances to prevent future breakdowns.
Kitchenaid repair Mississauga services are available for a wide range of appliances, including refrigerators, ovens, cooktops, ranges, and dishwashers. The repair process typically involves a thorough inspection of the appliance to identify the root cause of the problem. Once identified, the technician will provide a detailed quote for the repair, which may include the cost of replacement parts and labor.
One of the benefits of hiring a professional Kitchenaid repair Mississauga service is that they use genuine Kitchenaid parts for the repairs. Genuine parts are designed to fit perfectly and function optimally with Kitchenaid appliances, ensuring that the appliances work like new after the repair. Using non-genuine parts can lead to further issues and may even void the manufacturer's warranty.
Another advantage of professional Kitchenaid repair Mississauga services is that they provide a warranty for the repair work. The warranty provides peace of mind to the users, knowing that if the same issue occurs again, they can have it repaired free of charge. It also shows the confidence that the repair technician has in their work and the quality of the replacement parts used.
Finding a reliable Kitchenaid repair Mississauga service can be challenging, especially with the proliferation of repair services in the market. It's essential to do some research to find a service that has a proven track record of providing quality repairs at an affordable price. One way to find a reputable repair service is to check online reviews and ratings from previous customers. This information can give an insight into the quality of service and customer satisfaction levels.
Another way to find a reliable Kitchenaid repair Mississauga service is to ask for referrals from family, friends, or colleagues who have had similar repair needs. Referrals can provide a firsthand account of the quality of service and the level of professionalism of the repair technician.
In conclusion, Kitchenaid appliances are a valuable investment for any household, and proper maintenance and timely repairs are essential to ensure their optimal performance. Kitchenaid repair Mississauga services provide a convenient and reliable way to repair Kitchenaid appliances and restore them to their optimal working conditions. Hiring a professional repair technician can save time, money, and prevent further damage to the appliances. With proper research and referrals, users can find a reputable repair service that meets their repair needs and budget.
ApplianceStar: The Go-To Home Appliance Repair Company in Toronto and GTA
When it comes to home appliance repair in Toronto and the Greater Toronto Area (GTA), ApplianceStar is the company to trust. With years of experience under their belt, the company has established a reputation for delivering quality service, prompt response, and affordable rates.
What sets ApplianceStar apart from other home appliance repair companies in the region is their commitment to excellence. They understand the importance of having functioning appliances at home, which is why they make it their priority to get your appliances up and running in no time. Whether it's a malfunctioning refrigerator, a faulty oven, or a broken washing machine, ApplianceStar's team of expert technicians can handle the job with ease.
ApplianceStar is a full-service home appliance repair company that specializes in fixing all major brands and models of appliances. They have a team of highly trained and skilled technicians who are equipped with the latest tools and equipment to diagnose and repair any appliance issue you may have. From minor repairs to major overhauls, ApplianceStar has got you covered.
One of the things that customers love about ApplianceStar is their prompt and reliable service. They understand that appliance breakdowns can happen at any time, which is why they offer same-day and emergency repair services. All you have to do is give them a call, and their friendly and knowledgeable customer service representatives will guide you through the process.
ApplianceStar's technicians are also known for their professionalism and expertise. They are fully licensed and insured, so you can rest assured that your appliances are in good hands. They are also courteous and respectful, and they will treat your home with the utmost care and respect.
In addition to their repair services, ApplianceStar also offers maintenance and installation services. They can help you maintain your appliances to prevent breakdowns and extend their lifespan. They can also install new appliances for you and ensure that they are properly installed and functioning optimally.
ApplianceStar is committed to providing affordable and transparent pricing. They offer upfront pricing, so you'll know exactly how much the repair will cost before any work is done. They also offer a 90-day warranty on all repairs, so you can have peace of mind knowing that your appliances are covered.
So if you're looking for a reliable home appliance repair company in Toronto and GTA, look no further than ApplianceStar. With their commitment to excellence, prompt response, and affordable rates, they are the go-to choice for all your appliance repair needs. Contact them today to schedule a repair appointment and experience the ApplianceStar difference.
How to call an appliance repair technician?
To schedule an appointment with us, call us today at (647) 834-4646!
The best appliance repair service can be found at https://appliancestar.ca/.