How-to Frigidaire Repair Toronto
The monthly coupon is here! and this time we offer $25 off on all appliance repair services.
to redeem the coupon just mention the code «star-fix» to one of our technicians.
This coupon applies to all repairs, but does not apply for service call fees.
Advantages of Our Appliance Repairs
Same-day repairs
We service all makes and models
Licensed, trained techs with years of experience
Complete warranty for jobs and parts
Most jobs are conducted in one go
Affordable pricing to fit any wallet
Book your appliance repair today!
Looking for "appliance service near me"? We are always on the phone to answer all your questions and solve your household appliance concerns. Our technicians are ready to start the repair process immediately as soon as you make an appointment.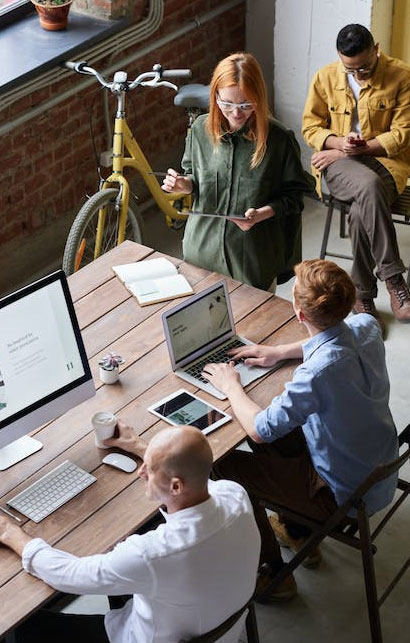 Frigidaire Repair Toronto: How to Choose the Best Service Provider
Frigidaire is a popular brand of household appliances known for its reliability, durability, and efficiency. However, like any other machine, Frigidaire appliances may require repair or maintenance from time to time. If you're experiencing issues with your Frigidaire appliances, you need to find a reliable and reputable Frigidaire repair service in Toronto.
With so many repair services available in Toronto, it can be challenging to know which one to choose. You don't want to trust just any repair service with your valuable appliances, especially if you're dealing with a major issue. In this guide, we'll discuss some important factors to consider when choosing a Frigidaire repair service in Toronto.
Experience and Expertise
When it comes to Frigidaire repair, experience and expertise matter. You want to choose a repair service that has a good track record of repairing Frigidaire appliances successfully. Look for a company that has been in business for several years and has a team of skilled technicians who are trained and certified to work on Frigidaire appliances.
Reputation
A reputable Frigidaire repair service in Toronto will have positive reviews and testimonials from satisfied customers. Check out online reviews and ratings to see what people are saying about the repair service you're considering. You can also ask for referrals from family and friends who have used a Frigidaire repair service in the past.
Availability
When you need Frigidaire repair in Toronto, you want a repair service that is available when you need them. Look for a repair service that offers flexible scheduling options and can accommodate emergency repairs if needed. You don't want to wait days or even weeks to have your appliance repaired.
Pricing
Price is always a consideration when it comes to appliance repair. However, don't choose a Frigidaire repair service based solely on price. Look for a service that offers competitive pricing without compromising on quality. Be wary of services that offer unusually low prices, as they may cut corners or use inferior parts.
Warranty
A reputable Frigidaire repair service in Toronto will offer a warranty on their work. The warranty should cover both parts and labor and should be for a reasonable amount of time. This gives you peace of mind knowing that if something goes wrong after the repair, you're covered.
Range of Services
When choosing a Frigidaire repair service in Toronto, it's important to look for a company that offers a range of services. They should be able to repair all types of Frigidaire appliances, including refrigerators, dishwashers, ovens, and more. They should also offer maintenance services to help prevent future problems.
Customer Service
Finally, choose a Frigidaire repair service in Toronto that values customer service. The repair service should be responsive, professional, and easy to work with. They should answer your questions and concerns promptly and be willing to go the extra mile to ensure your satisfaction.
In conclusion, if you need Frigidaire repair in Toronto, it's essential to choose a reputable and reliable repair service. Consider factors such as experience, reputation, availability, pricing, warranty, range of services, and customer service when making your choice. By choosing the right repair service, you can extend the life of your Frigidaire appliances and enjoy trouble-free operation for years to come.
ApplianceStar is a professional home appliance repair company in Toronto and the Greater Toronto Area (GTA) that provides reliable and cost-effective repair solutions for all types of household appliances. The company has been serving the local community for years, earning a reputation for exceptional service delivery and customer satisfaction.
At ApplianceStar, the team of skilled technicians has the expertise to fix all major household appliances, including refrigerators, ovens, washers, dryers, and dishwashers. Whether it's a simple repair or a complex one, the company's technicians have the necessary knowledge and tools to get the job done right the first time.
One of the key benefits of choosing ApplianceStar is their commitment to providing timely and efficient service. The company understands the importance of having fully functioning appliances in the home, and therefore, they prioritize speed and efficiency in their service delivery. Their technicians arrive promptly at the scheduled appointment time and work quickly to diagnose the issue and provide a repair solution.
ApplianceStar takes pride in its customer-centric approach to service delivery. The company's technicians are friendly, professional, and always willing to go the extra mile to ensure customer satisfaction. They take the time to explain the repair process and provide helpful tips on how to maintain the appliance to prevent future breakdowns.
Another benefit of choosing ApplianceStar is their transparent pricing model. The company provides upfront estimates of the repair costs, including parts and labor, so that clients know what to expect. There are no hidden fees or surprise charges, which gives clients peace of mind and the ability to budget accordingly.
ApplianceStar is also known for using only high-quality replacement parts. The company understands that the quality of replacement parts can impact the longevity and functionality of the repaired appliance. Therefore, they use only genuine parts from reputable manufacturers to ensure optimal performance and durability.
Customer satisfaction is a top priority at ApplianceStar. The company offers a 100% satisfaction guarantee on all their services, and they stand behind the quality of their work. In addition, they provide a warranty on all repairs, which gives clients added peace of mind.
The company's website is user-friendly, making it easy for clients to book an appointment or request a service online. ApplianceStar also has a strong social media presence, where they provide helpful tips and engage with their clients. Clients can follow the company on social media to stay informed about new services, special offers, and appliance maintenance tips.
In conclusion, ApplianceStar is a reliable and trustworthy home appliance repair company in Toronto and the GTA. Their commitment to timely and efficient service, transparent pricing, and customer satisfaction has earned them a loyal following. If you're experiencing appliance-related issues in your home, don't hesitate to contact ApplianceStar for fast, reliable, and cost-effective repair solutions. Their team of skilled technicians is always ready to provide the exceptional service that their clients have come to expect.
How to call an appliance repair technician?
To schedule an appointment with us, call us today at (647) 834-4646!
The best appliance repair service can be found at https://appliancestar.ca/.